I'm so happy that the holidays are here. I'm about ready to break out the Christmas decorations! Since I don't think I can hold off much longer on the holiday prep, I've decided to go ahead and start sharing some gift ideas and crafts for your family. Today's activity involves a little bit of glitter and a lot of fun!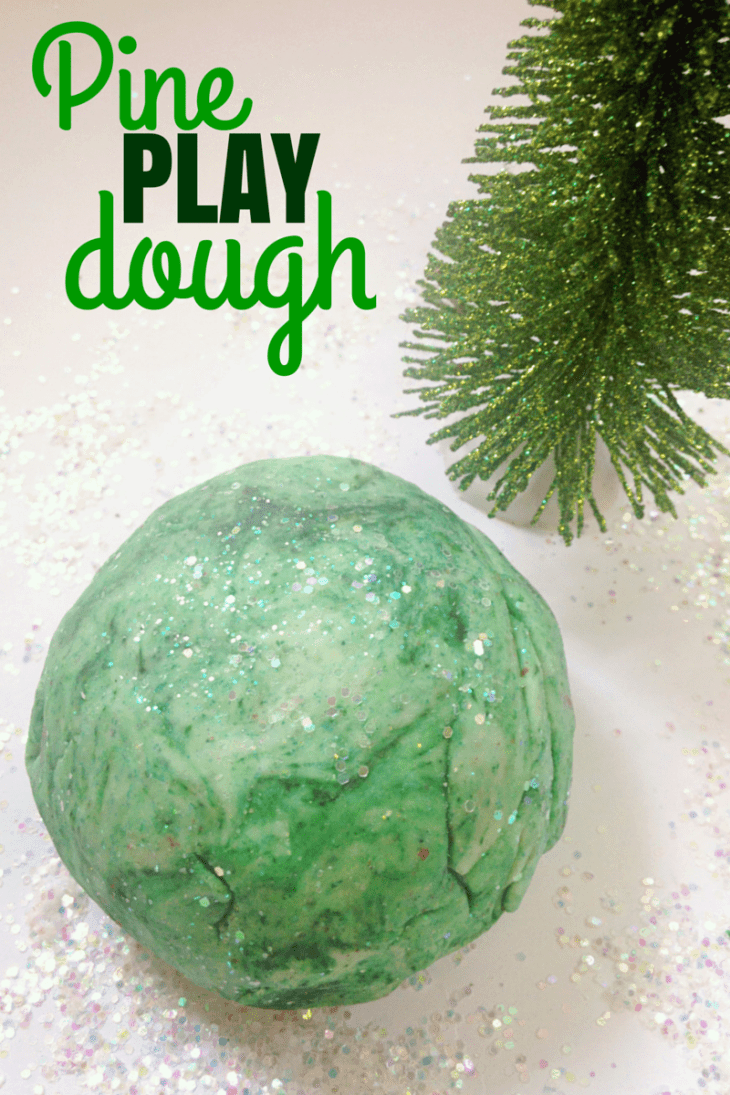 Frosted Pine Play Dough
Supplies needed:
1 cup of all purpose flour
¼ cup of salt
1 ½ tablespoons of cream of tartar
1 tablespoon of vegetable oil
1 cup boiling water
Green food coloring
4-5 drops of pine scented essential oil (you can use essential oil, or scented oil that you would use in a burner)
1 teaspoon of fine silver, green, or white glitter
Directions:
Heat the water in a microwave safe cup until it is boiling.
Combine your dry ingredients, with the exception of the food coloring, in a mixing bowl. Mix well. Add in the boiling water and oil. Continue to mix.
Continue to stir the mixture well until a paste forms. If the paste is sticky, you can sprinkle in flour a teaspoon at a time until the stickiness is gone.
Your frosted pine scented play dough can now be colored. Add a few drops of green food coloring to the dough. Continue kneading until the color is distributed.
You can now sprinkle in the teaspoon of glitter. Knead the dough well so it distributes.
This frosted pine play dough can be stored in an air tight container or zip lock bag where it will keep for weeks. You can also add additional drops of scented oil as time goes on to freshen up the smell.

Just the smell of this will get you ready for the holiday season!
Christmas Crafts